Discover more from Build With Users
Insights on community building for software businesses. For Founders, Community Managers & DevRels. Build 'with' users, instead of 'for' them 🚀
Build With Users – Issue 1
The relevancy of community for SaaS – introducing our upcoming interviewees on community building, 'product-led' communities & more
Hey! 👋 Me – Frank, and my team are super excited you're reading this first issue! As true product builders that got excited about community, we'll be sharing interesting takes and insights on the topic on a weekly basis.
You might have seen our coming soon post that didn't announce any names for the interview series yet. We decided, and are super excited 🤩, to introduce a few that will join us. They'll share their experiences on building community as a SaaS startup. Find them below…
To receive insights on building community as a software startup on a weekly basis, consider subscribing (if you haven't yet) 👇
---
The relevancy of community for SaaS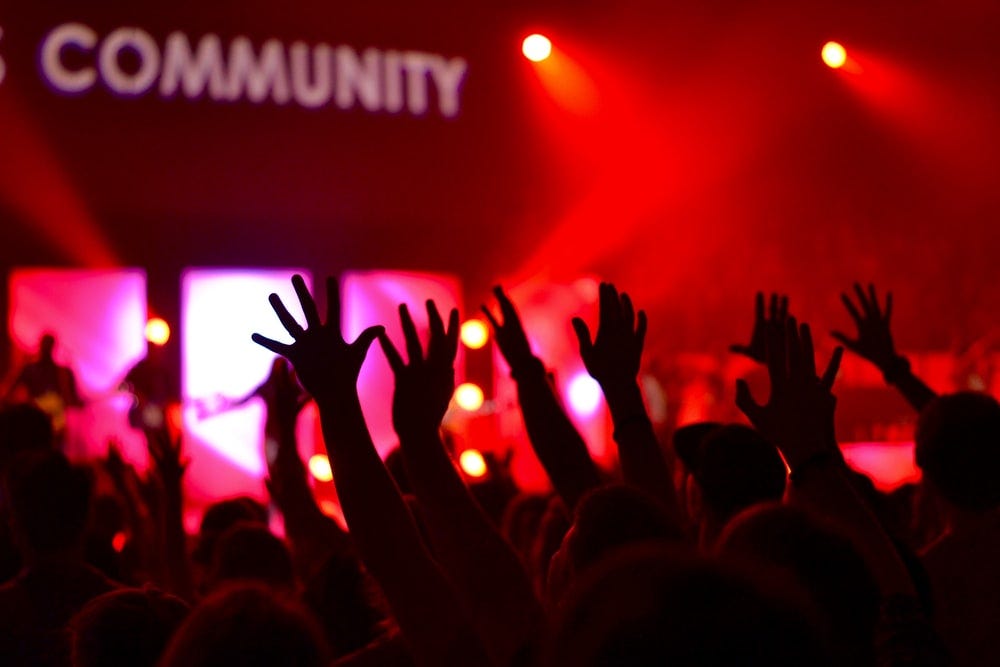 In the past couple of decades, we've seen companies transform into software companies. The SaaS business model has proven to be a more efficient model for delivering software. People can just try software before they commit to paying for it. 
One of the main challenges facing the leaders of SaaS companies is the accelerating commoditization of software. As a result, many SaaS companies went through cultural and operational shifts to go above and beyond to satisfy their users. 
A recent and accelerating shift is that of companies starting or becoming increasingly community-led. In 2019, 80% of founders reported building a community of users as important to their business, with 28% describing it as their moat and critical to their success.  
While it can be hard to build a community alongside a great product / service, those that succeed seem to have a competitive edge that is hard to replicate and has a lot of benefits:

As founders of Shipright, we've always believed that consistently staying as close to your (potential) users as possible is key. A community is an amazing way to accomplish that.
We've learned a ton already, but are diving deeper and sharing our knowledge with you. As a part of that, we're talking to the following talented folks about building and running a community for their SaaS company:

David is one of the co-founders of Typeform and currently working on VideoAsk. As they're running a community for the latter, we'll be diving a bit deeper into how they're approaching this.

Guillaume is an amazing French entrepreneur who took his business lemlist to 2M in ARR over a timespan of only 2.5 years. His community "The Sales Automation Family" has been a huge part of that succes and he'll explain how they did it.

Tuomas is one of the founders of Linear, a new issue tracking tool created by experienced product folks from companies like Uber, Airbnb, and Coinbase. Tuomas will explain a thing or two on why he and his team are building Linear community-first using Slack as their homebase for the community.

Chris leads Customer Success at Unstack. A no code startup that has grown fast to nearly 3000 customers. They're running a Slack community in their no code space and Chris will share some of his thoughts on how they deal with community building.

Ryan is a co-founder at Interactr – a startup that lets you create interactive videos. They're running a Facebook community with almost 3000 people called 'Interactive Users Community'. We'll be picking Ryan's brain on some of the topics for building a community as a software startup.
---
🤩 Reads of the week
Interesting reads on building and working with a community as a software startup.
15 min read – A 3 part series. If you're working on building a community, an understanding of the different archetypes of communities can be really helpful. Building a product-led community, have you ever thought about the time horizon (immediate consumption vs. long-term investment) against which the user is seeking to achieve a goal, and the amount of friction required to participate in the community?
13 min read – What's a 'product-led' community? And what are the basic principles to building one? Stephen Whemple wrote a great article explaining some of the basics.
5 min read – As a startup with traction running a community in the early days, time and resources are a scarcity. Noele Flowers wrote this 5-step guide on how to build out your community in the early days, without having a community manager to help you.
---
🐦 Tweets of the week
---
If you're finding our weekly issues valuable, consider sharing it with friends, or subscribing if you aren't already.
✌️ Cheers,
Frank, Gino, Steven & Lennart